Periferia del Mondo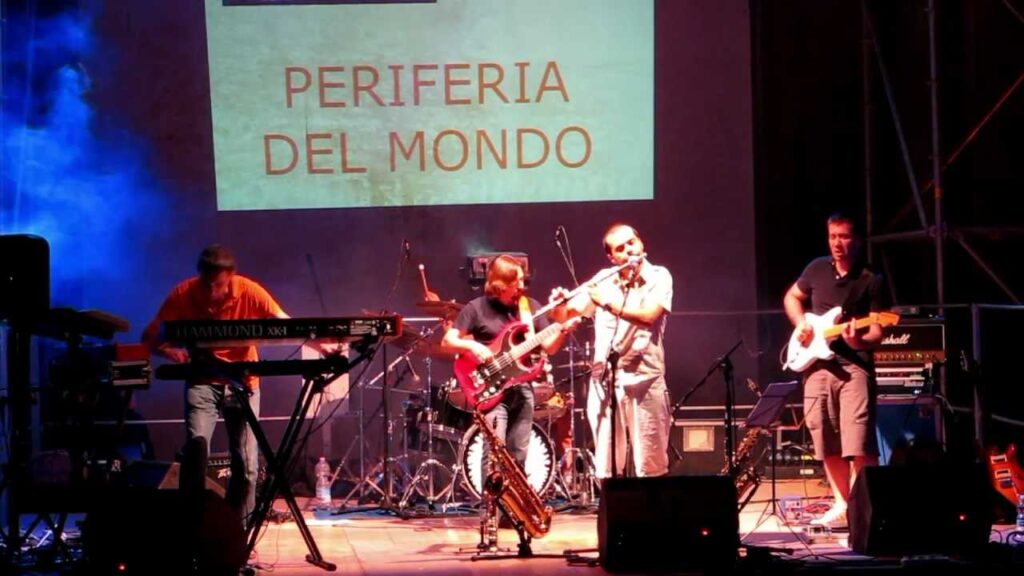 La Periferia Del Mondo was born in Rome in 1996 from an idea of the saxophonist and singer Alessandro Papotto, guitarist Giovanni Tommasi and bassist Claudio Braico to which are added drummer Tony Zito and keyboardist Bruno Vegliante. This formation will remain unchanged until the present day.
The group made its debut in 2000 with the album In ogni luogo, in ogni tempo, published by the Genoese label Comet/Akarma. The album sees the participation of many guests including Francesco Di Giacomo (Banco del Mutuo Soccorso) who sings in the song L'infedele.
The second album, Un milione di voci, It was also released by Comet/Akarma in 2002. The album is characterized by the influences of Italian prog, Arti & Mestieri and foreign King Crimson of the John Wetton period, with acoustic or experimental interludes closer to the solo works of Anthony Phillips.
In 2006 the group signed for Electromantic Music, a label owned by Beppe Crovella of Arts & Crafts. The same year, after four years from the last work, the third album is released Perif3ria Del Mondo, that unlike the previous two, does not count the presence of guests outside the band.
In 2010, Periferia del Mondo signed for the label Aerostella, an Italian label owned by Franz Di Cioccio of PFM.
The contract allows the group to take further and important steps: in fact the label reissues the third album and the quintet participates in the Prog Exhibition, Festival held on 5-6 November 2010 at the Tendastrisce in Rome for the fortieth anniversary of progressive music in Italy, with the participation of historical groups such as the Trip, the Premiata Forneria Marconi, the trio Tagliapietra Pagliuca Marton, the Osanna, the Registered Letter with Return Receipt and the Banco del Mutuo Soccorso, as well as Italian neo-progressive exponents such as the Sinestesia, The Wax Mask and the Abash.