Gilson Silveira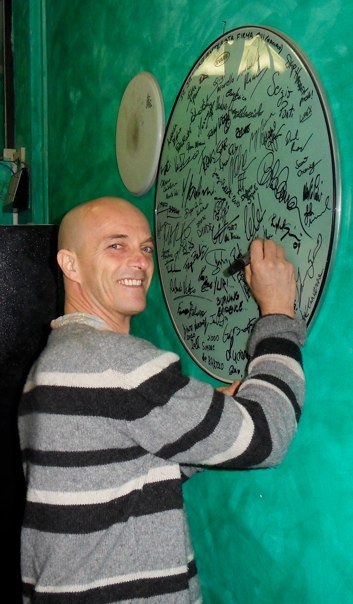 Gilson Silveira is a Brazilian percussionist born in Ipoema, in the state of Minas Gerais, who has settled for many years in Italy. He has collaborated with many Italian artists and international stars such as Anna Torroja and Miguel Bosé with whom he has recorded a live DVD.
In Brazil he worked on tour with theatrical successes by Hollanda's Chico Buarque and José Neto, with singers such as Titane, Maurizio Tizumba, Marcos Buzana and many others.
In Europe he has worked with Chande, Marcella Bella, Franco Mussida, Tullio De Piscopo, Dom Um Romao, Giobbe Covatta, Flavio Boltro, Sergio Caputo, José Feliciano, Laura Fedele, Pitura Freska, Line C, Mau Mau, Massimo Colombo.
He has two albums under his own name.
Questo articolo è disponibile anche in: