Sergio d'Alesio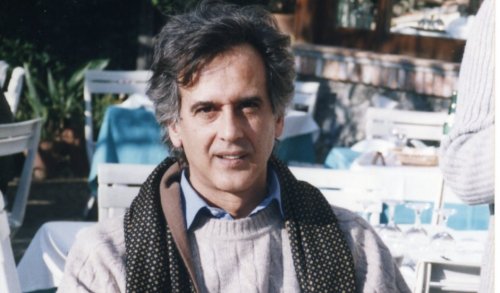 Sergio d'Alesio has been a music critic and photographer since 1972. After a practice at Supersound and Nuovo Sound, he joined the Gruppo Editoriale Suono, coordinating from 1976 to 1993 Stereoplay, Suono, D.A.C and Popster/Rockstar.
In the eighties he presented on television Storia della Musica Moderna and wrote monographs dedicated to CSNY, Genesis, Bruce Springsteen, Police, David Bowie and Jackson Browne and the essay L'Epopea del Country-Rock become a classic in the industry.
Since the 1990s he has been editor of Suono, New Age & News Sounds, Keltika, Acid Jazz, Monografìe New Age, Direct Reflections BOSE and Play Music
He is the author of Il Codice Gregoriano: il Canto del Paradiso, Il Potere Curativo della Musica (da Pitagora alla Musica a 432 Hz) and The God's Light, a more CD book with music by Capitanata.
For Aereostella he published Sulle orme del Blasco – Vasco Rossi in 100 pagine, Liga dalla parte del rock – Luciano Ligabue in 100 pagine and Il poeta con le scarpe da tennis – Enzo Jannacci in 100 pagine.
Published Books:
27-11-2014 – EAGLES, la leggenda del country-rock
26-09-2013 – Il poeta con le scarpe da tennis. Enzo Jannacci in 100 pagine
01-08-2013 – Liga dalla parte del rock. Luciano Ligabue in 100 pagine
20-06-2013 – Sulle orme del Blasco. Vasco Rossi in 100 pagine
Questo articolo è disponibile anche in: